About Us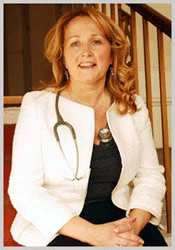 Alternative Health Screening Consultancy is a practice dedicated to giving clients a clear picture of the state of their health through non-invasive full-body analysis.
Clinic sessions are run by a fully qualified medical practitioner in Central London. The practice uses the latest in computerised, electro-acupuncture diagnostic and therapeutic equipment. This technique avoids lengthy and invasive tests and the possible risks associated with radiation-based scanning. Electro-acupuncture is also entirely pain-free.
The initial consultation will take about two hours. This will involve a familiarisation interview followed by a full series of electro-acupuncture readings to highlight specific areas of weakness or the early onset of disease within the body systems. Later sessions, if required, will focus on specific areas of concern, identifying potential problems, suggesting treatment and monitoring progress.