The Consultant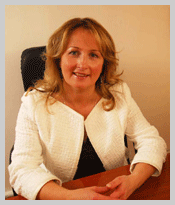 Dr Lana Sobyanina graduated in medicine from the Archangelsk State Medical Academy in 1985. She then qualified in Clinical Haematology at the Leningrad Institute for Postgraduate Studies and the Kirov Haematological Institute. She also qualified in Clinical Gastroenterology at the Kharkov (Ukraine) Institute for Postgraduate Medical Studies.
Her further qualifications were obtained between 1985 to 1992, while she worked in Ukhta City Hospital, in Northern Russia, treating over 300 patients a year and acquired a wealth of experience in all clinical departments.
Dr Sobyanina came to the UK in 1992 as Medical Director of MedExchange Ltd, and then worked in the Molecular Genetics Department of Edinburgh University. She moved to London in 2005, where she worked at the Imperial College Healthcare NHS Trust. Her formal qualifications in this method were acquired at the Centre for Intellectual Medical Systems (IMEDIS - http://imedis.ru/en) and Bauman State Technical University in Moscow.